In this article, we have selected the 5 best Inca Trail operators. Few adventures can compete with the allure of trekking the ancient Inca Trail, the remarkable path that winds through the majestic Andean Mountains to the lost city of Machu Picchu in Peru. Yet, for an experience that you'll treasure for a lifetime, choosing the right operator is as vital as the journey itself. The operator you choose can make the difference between an average trip and a soul-stirring experience. Given the range of options, pinpointing the ideal one might feel like searching for a needle in a haystack. 
To ease your quest, we've embarked on a journey of our own, combing through countless reviews and first-hand testimonials to bring you the 5 best Inca Trail operators. These operators, each a paragon of professionalism, safety, and responsible tourism, guarantee not just a trek, but an immersive historical experience that respects and celebrates the land and its people. Whether you're a seasoned hiker or a novice explorer, our guide will help you make an informed decision for your ultimate Inca Trail adventure. Let's delve into the world of these top-notch trailblazers.
Happy Gringo Tours
Happy Gringo Tours stakes its claim among the best Inca Trail operators. It's a world-class company that's locally owned. Specialized in offering the most thrilling Machu Picchu tours, they provide memorable treks. Their offerings include the Inca Trail, Lares Trek, Salkantay Trek, and trips to Machu Picchu from Cusco.
The brainchild of an ex-mountain guide, Happy Gringo Tours carries an unparalleled legacy. This guide, with hundreds of Inca Trail hikes under his belt, started the company. Thus, the founder's rich experience trickles down to every journey organized.
Their staff mirrors the high standards set by the founder. All team members are meticulously trained, each boasting years of hands-on experience. They're experts in curating once-in-a-lifetime experiences, ensuring every trip exceeds your expectations.
Choosing Happy Gringo Tours supports the local economy. Your exciting adventure also contributes to local prosperity, a win-win situation indeed! Their commitment extends beyond excellent service to encompass sustainable tourism.
Happy Gringo Tours takes pride in its 100% legal tour operator status. They are fully licensed for the Inca Trail and alternative treks. This license guarantees secure, regulated adventures to Machu Picchu and other Peru tours.
Their tours cater to everyone, from adventure enthusiasts to those seeking a relaxed trip. They excel in customizing Machu Picchu travel packages to suit each traveler's unique interests. This flexibility makes them among the best Inca Trail operators.
Happy Gringo Tours promises more than just a trek. They pledge an immersive experience, steeped in local culture and breathtaking scenery. With them, every step on the Inca Trail becomes a treasured memory.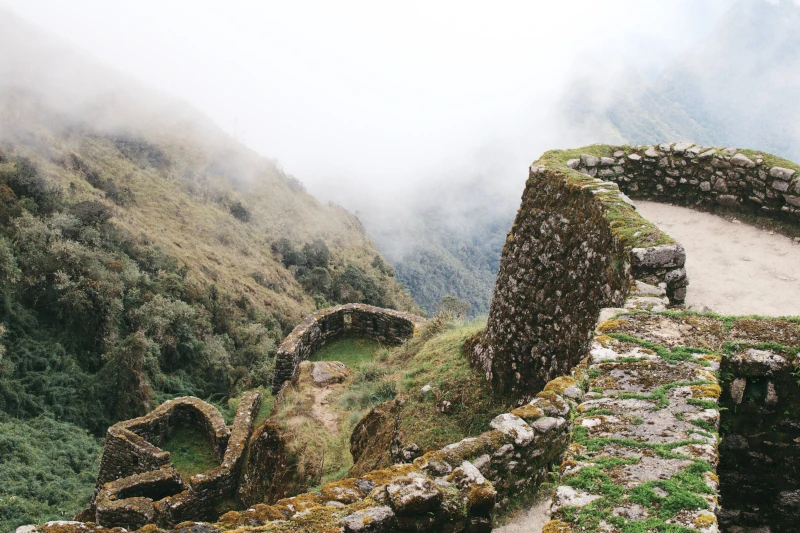 Xtreme Tourbulencia
Xtreme Tourbulencia ranks among the best Inca Trail operators, with a legacy rooted in the pioneering spirit of adventure travel. This company's story began in 1998, marking a profound impact on cultural, natural, and adventure tourism in the Cusco region and deep Peru.
Xtreme Tourbulencia is a 100% Peruvian tour operator. Based in the beautiful city of Cusco, they capture the vibrant spirit of Peru in every tour. With a deep love for their homeland, they craft tours that reveal the heart of Peru.
The company started as one of the first operators on the Inca Trail. This deep-rooted history helps them lead the pack, securing their position among the best Inca Trail operators. Their decades of experience translate into unforgettable journeys for adventurers.
Xtreme Tourbulencia carries the trust of legality and compliance. They possess all relevant licenses and permits needed for operating their tours. This adherence to regulations provides peace of mind to travelers, ensuring a secure and enjoyable trip.
Their strict compliance with laws set by the government and Peruvian tourism authorities further attests to their professionalism. They are committed to offering responsible and ethical tours. This dedication to quality and safety makes them a preferred choice for many.
With Xtreme Tourbulencia, your adventure becomes a fusion of thrill, cultural exploration, and immersion in Peru's stunning nature. This exceptional blend of experiences makes every tour with Xtreme Tourbulencia a memorable one.
To conclude, the quest for unforgettable Inca Trail adventures ends with Xtreme Tourbulencia. They don't just promise a tour, but an intimate encounter with the vibrant heart of Peru, making every step of your journey a precious memory.
Machu Picchu Luxury Travel
Machu Picchu Luxury Travel, positioned near the heart of Cusco, Plaza de Armas, stands among the best Inca Trail operators. They are fully licensed to operate in Cusco and various departments of Peru, ensuring your journey's legality and security.
This tourism agency prides itself on its comprehensive collection of equipment and materials. Every tour is meticulously prepared, designed to cater to your every need. This thorough preparation ensures your adventure runs smoothly and exceeds your expectations.
The professional tour guides and staff at Machu Picchu Luxury Travel are continually trained and dedicated to service. Thus, they offer the best experiences on your trip. Their commitment to guests places them among the best Inca Trail operators.
Machu Picchu Luxury Travel prioritizes customer experiences above all. They ensure safety, adherence to itineraries and schedules, maintaining high standards of excellence and quality at all times. With them, every tour becomes a curated blend of awe-inspiring sights and luxury.
Their staff's professionalism matches their commitment to you. Every team member aims to elevate your trip into a cherished memory, their expertise and passion reflecting in every aspect of the tour.
Machu Picchu Luxury Travel embodies the spirit of innovation. Working closely with their team and Andean communities, they continually strive to offer fresh, exciting experiences. They do this while preserving the environment and archaeological sites, ensuring responsible tourism.
In essence, Machu Picchu Luxury Travel transcends being a tour operator. They transform your journey into a luxurious, unparalleled exploration of Peru's treasures. With them, every trip becomes more than just a tour – it's a sublime journey into the heart of the Inca Trail.
Life Expeditions
Life Expeditions, a family business from the vibrant city of Cusco, proudly sits among the best Inca Trail operators. They launched in February 2018 with a vision for delivering high-quality, personalized tourist services, going beyond a standard tour agency's scope.
At the heart of their operations is a commitment to crafting unforgettable experiences. They aspire for their customers to evolve from clients to friends, fostering a close-knit community of travel enthusiasts. This ethos places them among the best Inca Trail operators.
Life Expeditions is more than just a tour company; they're a catalyst for boosting local economies. Their team comprises community members from Cusco, including guides, cooks, porters, and muleteers. This unique approach ensures an authentic, immersive experience for travelers.
Each member of the Life Expeditions family is steeped in local knowledge and traditions. The guides, cooks, and porters infuse their roles with a distinct flavor of their home, delivering tours that resonate with a deep sense of authenticity.
Life Expeditions' approach to tourism also benefits their local communities. By employing locals, they ensure economic growth and sustainability, fostering a cycle of benefit that supports both travelers and residents.
Their focus on creating a network of friends, rather than just clients, is unique. They invite you to not just observe Peru, but also promote it, engaging in a relationship that transcends typical tourism boundaries.
Life Expeditions offers more than just a trek along the Inca Trail. They offer a journey into the heart of their community, into the essence of Peru. Choosing them means choosing an unforgettable experience steeped in local traditions, making them a top pick for your Inca adventure.
Inca Trail Specialist
Inca Trail Specialist is a tour operator that stands among the best Inca Trail operators, focusing on trekking adventures. Their expertise lies in orchestrating treks on the Inca Trail, catering to varying traveler preferences and schedules.
Their offerings include two distinct trails: the Short Inca Trail spanning 2 days, and the Classic 4 Days Inca Trail. This flexibility allows travelers to choose a trek that fits their timeline, ensuring a rewarding experience regardless of the duration.
As their name suggests, Inca Trail Specialist has honed its services to become a master in its niche. Their specialization in Inca Trail treks results in unparalleled journeys, positioning them among the best Inca Trail operators.
Their commitment to providing excellent treks is evident in their meticulously designed itineraries. Each trek, whether the shorter or longer variant, is thoughtfully planned to maximize your experience and ensure unforgettable moments.
What sets Inca Trail Specialist apart is their focused expertise. By concentrating solely on the Inca Trail, they provide treks that delve deep into the history, culture, and natural beauty of this ancient path.
Their trail options cater to a variety of travelers. Whether you are short on time or wish to spend a longer period exploring, there is an itinerary to suit your needs. Their mission is to ensure each traveler has a fulfilling and memorable experience.
Choosing Inca Trail Specialist means entrusting your adventure to an expert. Their focus on the Inca Trail guarantees a journey steeped in cultural insights, breathtaking views, and historical marvels. With Inca Trail Specialist, every step on the Inca Trail promises to be a memory worth cherishing.